This post was originally going to be titled "24 Reasons Why I SUCK At Blogging as of Lately", but the last that I want to do is put a negative damper on your lovely day/afternoon/evening/midnight hour–not to mention, I could afford to be kinder to myself today. My mind has seriously taken a dip from sitting down all day indoors writing a paper. I've barely had any time to go on a nice morning stroll or even just breathe in the air from the beautiful skies and yards outside of me. There is something about being outside that is truly cathartic, almost refreshing that no white-light room could ever do. Let's call that a favorite, yeah?
Let's just say I'm not in the best head space with my body image right now, but I figured that I'd shove that focus aside for now and share what truly brings joy, light, and happiness to my days, even if they are small. I honestly have the most amazing days when I am not in front of a mirror, but even then I tend to recall that, eh, my body could improve by milestones. Anyways, I'll save those thoughts for another day. For now, here are some random food/fitness/lifestyle/wellness favorites that I have been ADORING and that you seriously need to get on board with if you haven't already. I am TELLING YOU, all of these are A-plus-plus-plus-plus-plus recommendations.
1. The Final Table. I freaking love this Netflix show. It's aesthetic, refined, creative, artistic, insightful, and diverse. They paid BIG bank for the kitchens and the staging instead of your classic $10,000-$15,000 prize reserved at the end of a show, because it's about the journey, not the destination. You meet a huge variety of chefs and Michelin-star restaurant owners who come from extremely different background but share the same passion, drive, innovative mindset, and appreciation for cooking and learning how to evoke emotion and shock with food. No dramatization, just a focus on the culinary process. As a culinary Food Science student, I also love how each episode features a professional chef from a designated country. Hopefully in Season 2, Vietnam is a featured country to spotlight its cuisine on!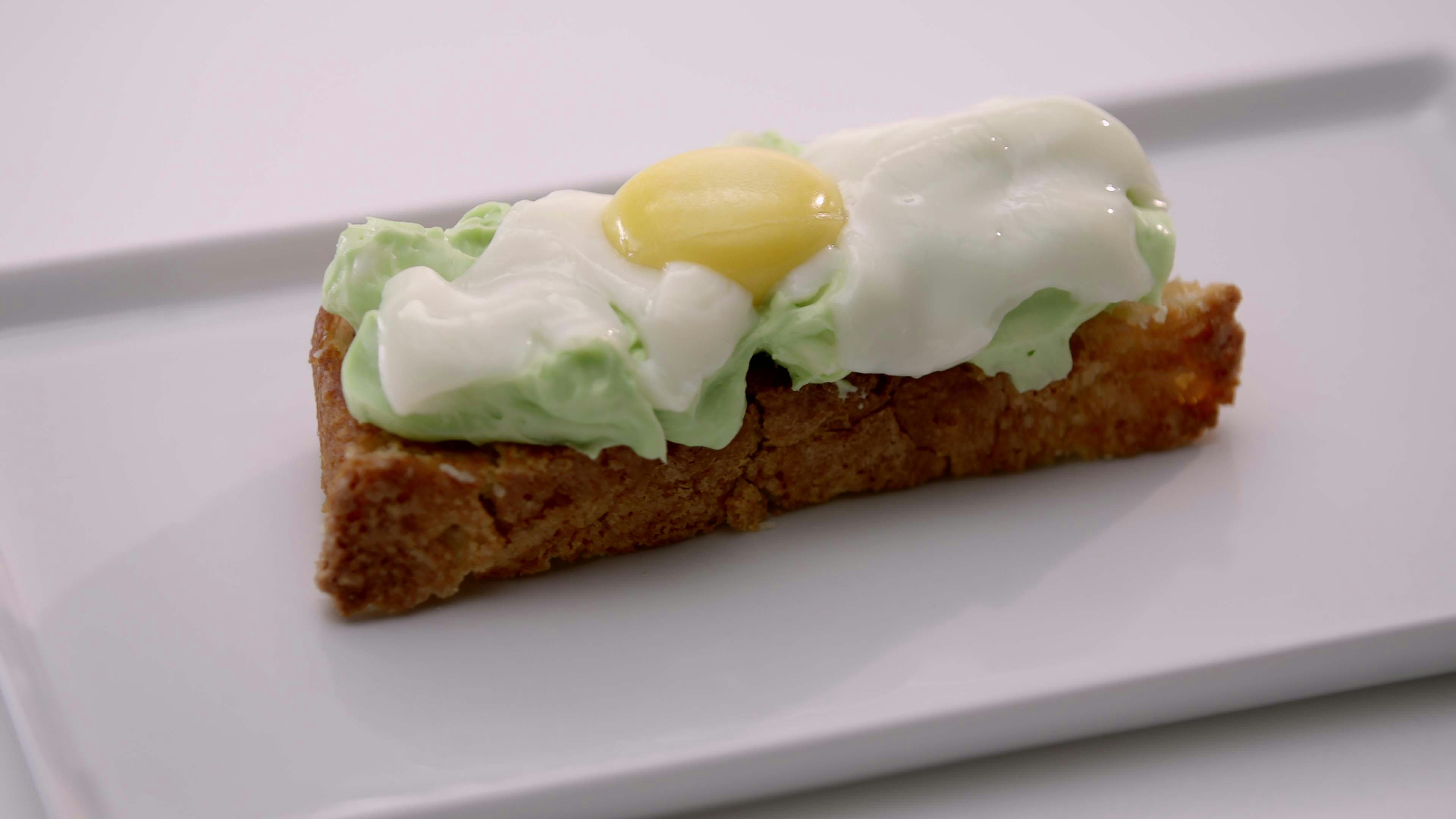 2. Sugar Rush. Piggybacking off of Netflix food television, this is another lighthearted, fun, and aesthetically stunning series! Think Cupcake Wars and Cake Wars with a higher budget, more technology, and less drama between the competitors. Each episode features three rounds of competition (cakes, confections, and a large presentation cake) in baking for a certain theme. The interaction between some of the competitors are hilarious, the judges are generally positive, and the creations are superstar material. Everyone is here to have fun and to show off what they can do. It's fantastic for families, funny date nights, or just by yourself…honestly I love watching this show in the comfort of my own home (which I will do today because the second season is out NOW!)! Just…try not to watch when hungry.
3. The Balanced Blonde: Soul on Fire. A podcast that warms the soul, uplifts your mood, and invigorates you with such amazing energy that you did not even think to experience? Say no more and listen to Jordan's podcast. I wish I included her podcast on my original favorites list but this was a newfound love and I cannot get over how angelic her voice and presence are. She is open-minded, grounded, adventurous, and so loving–you really learn so much out of each episode!
4. I Forgot To Die by Khalil Rafati. Even if you are not dealing with some form of addiction or pressing trauma in your life, read this book. I personally used Audible's version because it was more convenient for my lifestyle. However, I walked into Sunlife Organics one day, met Khalil Rafati himself, and was gifted BOTH a signed paperback copy of the book AND a free smoothie of my choice! This goes to show that giving back to the universe, believing your worth, and being undeniably kind and caring to others can truly make the world much more comfortable. I have currently been re-reading the paperback version and have gained so many hidden gems of wisdom, resonance, and enlightenment about Khalil's journey with drug addiction, homelessness, recovery, redemption, and creating Sunlife Organics to bring light to the universe through healthy organic food. That is truly a mission worth reading about.
5. Sunlife Organics. No surprise, had to include this glorious smoothie place on my favorites list! They have some of the most abundant and deliciously magnificent smoothies I have ever come across in my life. There are no extracts, no cheap supplements, nothing conventional at all. For instance, the mint chocolate chip smoothie pictured above is made with real mint leaves, not mint extract, which impacts the flavors immensely–it tasted ruthlessly fresh and delicious! Highly recommend their protein smoothies as well–simplicity at its finest!
6. Earth Bar. Ah, smoothies, smoothies, chugging them all the way…to be quite honest, I used to turn my nose up on smoothie places in general. For some reason, Earth Bar has played a role in converting me to a fan of smoothie bars because of how delicious, nutrient-dense, and straightforward their products are! Pictured is their basic protein shake with chocolate protein and almond milk, but my personal favorites are their chocolate supreme, great breakfast, and acai pure smoothie!
7. A Divine H2O. Introduced to this smoothie place by my friend Cory, I cannot describe how truly amazed I am with A Divine H2O! A line of "natural ionic calcium alkaline water" that aims to bring balances to certain aspects of life, they also have multiple shops selling this water, different supplements, chakra oils, and of course, juices and smoothies to balance out each chakra! They use incredibly unique ingredients such as lemon grass essence, royal jelly, supreme shen drops, dragon herbs, as well as ant powder and deer antler (though I personally would ask them to substitute this for a different add-in because I am vegan). Every product they have is raw and health-oriented. Do try their Divine Love smoothie with raw cacao powder and thank me later–it tastes like chocolate covered strawberries!
8. Eat Nuttzo's Power Fuel 7 Nut & Seed Butter. Many eons ago, I found this jar of nut butter at Costco and absolutely adored it, but only bought it once or twice during those times. My friends owned a giant jar of this nut butter and let me taste-test it at their place a few months ago and I fell head over heels in love with it once again. Just in the past two weeks or so, I asked my mother if she could buy this nut butter from Costco, and she found it! Low and behold, it is almost gone, but I could easily finish this jar within a week's span even though the Costco size is significantly larger than a conventional jar. What makes this nut butter so magnificently unique is that…well, it contains more than one type of nut, features pumpkin, flax, and chia seeds, is crunchy, is organic, and is Paleo and vegan-friendly! For the most part, I only stick to crunchy peanut butter since it is the cheapest and almond butter ONLY if it is the raw and crunchy unsalted kind from Trader Joe's. However, I feel that I need a Costco membership just for this nut butter. It is that addictive, PLUS you are consuming Omega-3 fatty acids, heaps of selenium, magnesium, protein, and vitamin E in every serving without added sugars or oils!
9. Cauliflower rice sushi. Man oh man, this is the best addiction ever. You're consuming a wide array of vegetables, you cook in a therapeutic process, and the results are absolutely stunning. I will definitely have a blog post on how to make cauliflower rice sushi very soon, but it is so easy: take a flat nori sheet, spread cauliflower rice on a third of the sheet, line one part of the nori with any fill-ins of your choice (but keep it moderate to light), wet the very end of the other side of the nori, roll, seal, cut up, and dig in!
10. Dr. Dennis Gross's Alpha-Beta daily peels. Skincare is now a massive priority (and personal interest, for that matter) of mine because nowadays, more companies in the beauty industry have been making switches towards utilizing ethical practices and natural material. Not only do I want to support this new movement, but of course, who doesn't want to benefit from an entirely innovate way of skincare that helps with anti-aging, skin vitality, acne prevention, and vibrancy? There are many I love, but the alpha-beta universal daily peels from Dr. Dennis Gross is one product I have been turning back to for a while now. My friend gave me one to sample and I have adored them ever since. You really do see a noticeable difference after one day–even one use depending on the time of day! Having said that, they are quite expensive, so I recommend purchasing smaller packs of them while they are on sale (I found one that contained five peels for $17–still not cheap, but better than $88 or $150, eh?) and using them only a couple of times a month. Meanwhile, still prioritize healthy lifestyle habits such as sleeping adequately, working out, eating well, regulating your stress, and practicing a healthy hygienic routine.
11. Runyon Canyon Park. Ah, hiking. You can never go wrong with it, right? Well, Runyon Canyon has to be some of the best in L.A.–aside from being exquisitely beautiful, the hike itself is quite challenging, especially if the weather is gruelingly humid. It definitely was when I hiked there a few weeks ago! No kidding, I showered three times that day. But is it worth seeing the Hollywood sign and getting in the best leg day of my life? Absolutely.
12. Kindness. A week ago, I was driving to work…while sobbing. This was not just any ordinary cry fest. I was experiencing a full-blown hyperventilating, uncontrollably throbbing, screaming, huffing, blinding, quivering, and stuttering attack of tearing and weeping. To say the least, this was one of the worst emotional breakdowns of my entire life. Admittedly, I walked into the elevator of the parking lot with tears streaming down by face and my brain trying to accumulate more oxygen from the emotional attack, not knowing that I shared the elevator with an absolute angel named Jazzy invited me into her makeup studio to touch up on my eyeshadow, lipstick, and brows (which, I don't even work on my eyebrows, so I learned something new!). Granted, this was something that she definitely did not have to do, but she chose to. You cannot find a better example of kindness out of the good of someone's own heart. I thank her very often for this experience.
What are some of your favorites?