Well here we go again, Cassie here attempting a tag that she had to tag herself to do. Oh when will that little potato make some friends.
SHUT UP, I'm my OWN best friend. Duh.
Anyways, I know for a fact that some people are still attempting the 50 Facts About Me tag, so I thought, why not do the same thing? I am somewhat transparent about myself here on my blogging platform, but there are so many other aspects about myself that I don't share! You normally know what kind of food I like, what exercises I adore and everything related to health, fitness, food, working out, all that stuff, but you don't really know much else! I've decided to tackle on three or four different variations of the 50 Facts About Me tag: this one, a food one, a fitness one and maybe a spiritual or philosophical one that emphasizes more of my subconscious and conscious personality.
Also, to make things interesting, I've decided to post a photo with each fact so that you wouldn't have to skim mindlessly through the text. I know that a lot of people just don't like reading anything without pictures, and I totally don't blame them because if I'm feeling tired, it's the exact same case for me! But there's nothing wrong with wanting to add a bit of color and lovely visual to your work, so what the hey, just let it happen, okay?
So without further ado, here are 50 facts that you probably don't already know about me–hope you can relate to some and maybe you get inspired to attempt this if you haven't already, which I highly doubt because it is still a pretty ancient tag! 😹
1. My first name is Greek! I wasn't too thrilled when I found out I share the same name as a Greek priestess of whom Apollo gave the gift of seeing the future until she refused him, which he then cursed her with the burden of having no one believe her. So basically, I'm named after what everybody perceived as a lamenting ditz.
2. I am the only child in my family to have had a baby shower. My sisters were given all my hand-me-downs once I outgrew them.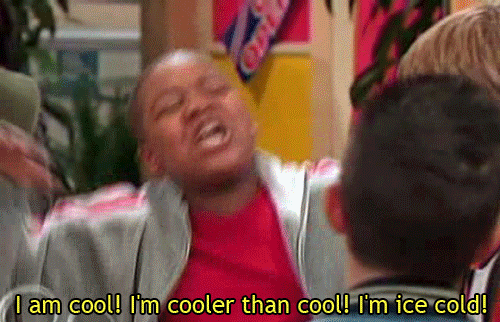 3. I'm also a "first generation" American since my parents are both Vietnamese immigrants. I always admire them for how hard they've worked since coming to America after escaping the Vietnam War and what they've taught me.
4. When I was a kid, I wouldn't eat anything that wasn't doused in some form of cheese. Oddly enough, I found out I was lactose intolerant much later.
5. I am extreeeeeeeeemely anal about staking my turf on food. If I find out that someone opened a box of my favorite cereal or took a nibble at a nutrition bar I bought solely for myself, then you know it's war.
6. I will be a freshman at Cal Poly San Luis Obispo for Food Science. Yay for making chocolate! BOO for having to take three organic chemistry classes.
7. I have a very high spice tolerance. I can eat two heaping tablespoons of chili paste or a whole jalapeno pepper and not feel a thing. It's actually kind of sad.
8. In terms of academics, junior year was a living nightmare for me. I cried every other day because I was so stressed out.
9. Something that I tend to lose all the time is hair bands. Most of the time it's because my mother or my sisters steal them from me.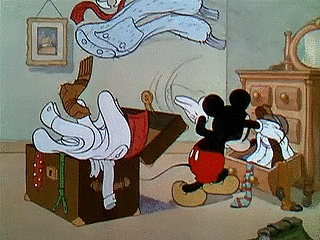 10. I absolutely hate having pierced ears. My lobes are so sensitive and react to pretty much every single pair of earrings I wear no matter what.
11. Coconut oil is my ultimate beauty and skincare product. I love it as a lotion, moisturizer and makeup remover!
12. I always try to sleep at the exact same time windows of 10-10:30 P.M. and wake up at 6:30 A.M.; it seriously frustrates me when that time schedule changes in any way.
13. In middle school, I was so obsessed with K-Pop music it was embarrassing. I'm talking planning marriages to my favorite Korean celebrities, considering a nose job, listening to every K-Pop song you can imagine and using Korean pop terms in real life speech.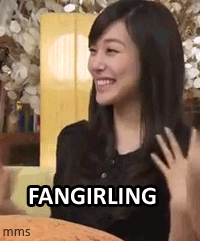 14. As of now, I am strongly set on not having children. Let's just say that starting a family isn't exactly the ideal life for me. But things might change, who knows?
15. When I was a toddler, I was basically a walking suicide station for bees. If bees ever wanted to die, they'd buzz over and sting me anywhere on my body, mostly on my face.
16. Speaking of being an attractive target for insects, I'm also a walking snack shack for mosquitoes. I usually get bites all over my legs, but I've been bitten on my face and back before.
17. I really want to get a tattoo of the om sign on my ribcage. Unfortunately, my parents won't let me get one until I'm 21.
18. I'm pretty bad at every type of art except for sketching, which not to brag, but I'm actually really talented at. At least drawing people, that is.
19. I jaywalk all the time. Literally. ALL the time. I'm lucky to not have been arrested yet.
20. Before I was diagnosed with epilepsy, I played a lot of sports: dancing, gymnastics, swimming, soccer, volleyball, equestrian, and basketball for a very brief time.
21. I don't really know how noticeable they are, but I have freckles! They're scattered around my cheekbones and my temples. I didn't really think about them that much until someone at the Santa Monica meetup complemented me on them, and I've embraced them since.
22. I have a seasonal part-time job at Athleta as a sales associate, and it's a really amazing job. Discounts are my biggest nightmare because I feel more inclined to buy their clothes.
23. I absolutely adore outdoor malls! The combination of exploring new stores and nature just encompass the perfect way to spend a weekend.
24. My favorite Disney princess growing up was Mulan. I mean come on, Asian representation and feminism, HELLO.
25. Speaking of Disney, I always favored Disney characters of color: Pocahontas, Mulan, Lilo, Jasmine, Aladdin, basically those who aren't considered white or Caucasian. The exceptions were Sleeping Beauty, Ariel, Winnie the Pooh, and all the white characters I like now. Yes, I'm a grown woman and I like Disney movies. Go ahead and judge.
26. I sported a buzzcut for a great deal of my childhood since I attempted to cut my own hair when I was two or three years-old. My mother was so disgusted with my attempt that she took me to a salon where they shaved 99% of my hair off! Oh yeah, and to this day, I'm still terrible at hairstyling.
27. I am a sucker for taking quizzes. The quizzes on Buzzfeed are the absolute best!
28. When I was in third grade, I won an annual spelling bee and was rewarded fifty dollars and a shiny gold medal! It's partially why I currently pride myself as an amazing speller.
29. I hate watching television series. I just can't get through them. However, movies and YouTube videos are my obsession.
30. One of my dreams is to host a giant potluck. I love the idea of friends bringing their own homemade dishes and all of us bonding together over delicious food and community!
31. I am SUPER stingy with money. Say I go shopping ten times, I'd probably spend money once or twice out of those times.
32. In elementary school, my mother made me read books at home and would assign me an hour a day to read a book that she'd choose for me. Talk about misery.
33. I suck at meditating because my mind loves to jump from thought to thought. I'm really trying to find a way to get onto the meditation wagon because I know that meditating is so beneficial for health and well-being!
34. I love traveling! My dream destinations are South Africa, Chiang Mai, Bali, Dubai, Greece, Melbourne and I really want to revisit Hanoi so I can see my relatives again (It's been over five years since I've last seen them!)!
35. After taking a few classes, I'm now really inspired to work as a part-time fitness instructor. I don't want to pursue it as my ultimate career, but it seems like so much fun to gather around a group of girls and push them through a really tough workout and have them hate me and love me at the same time.
36. I can roll my tongue, raise one eyebrow and flare my nostrils, yet I can't snap my fingers to save my life.
37. Yes, being an Asian kid, I was cursed with the dreaded bowl cut. My mother tried to cut my hair like the bobs with the bangs that Parisian women sported in magazines, but she epically failed and I looked like a mushroom for almost a year.
38. Cookie is actually my second dog! My parents also had a Labrador puppy when I was a baby but gave it away a few months after we brought it into our household.
39. One thing that I really want to achieve is minimalism. I love the idea of owning as little items as possible and it's something I want to look into when I grow up, but the truth of the matter is that I currently invest way too much in eating out and grocery shopping.
40. I find happiness in the simplest things, whether through reading a good book, taking in sunlight or purchasing a fresh kabocha. I don't think you need to bend over backwards to find happiness.
41. Don't rely on me to raise pet fish. I once owned a fish tank of various mini freshwater fish, but the eel in our tank ate all of the other fish and ended up dying the next day.
42. It is REALLY difficult for me to cry during movies. Didn't shed a tear during Titanic, Bambi, Dead Poets Society, Forrest Gump, The Outsiders, Marley and Me, My Girl, Up, The Notebook, not even The Fault in Our Stars. You name it, I didn't cry during it. However, Edward Scissorhands broke me for some reason. My dad looked at me like I was a nutcase when he found me blubbering during Kim and Edward's last goodbye.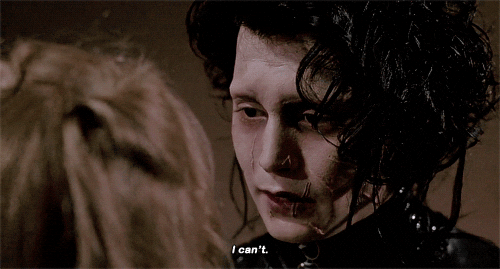 43. The majority of my expenses are dedicated towards food. Not surprised.
44. When I was younger, I absolutely LOVED performing in musicals. I was in The 25th Annual Putnam County Spelling Bee, Ragtime, Annie, You're a Good Man Charlie Brown, and Kiss Me Kate. I really want to perform Les Miserables as Eponine and Grease as Rizzo or Sandy.
45. I shave my armpits twice a week, but I shave my legs once every two or three years.
46. I really want to do a mukbang on my YouTube channel. Eating food and talking about whatever you want with your viewers seems like so much fun! But it will be a matter of time when I do so because I hate the sound of my voice on camera.
47. I prefer full body shots over close-up selfies because I don't consider myself a very photogenic person.
48. I have been raised as a Buddhist, and I honestly don't see myself as any other religion.
49. Singing in my car while driving is my specialty. I'm sure anybody who's passed me on the road before knows this very well.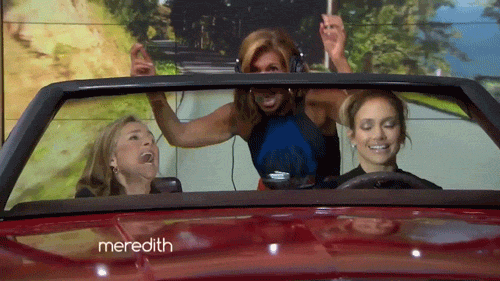 50. There is nothing worse for me than getting my hands dirty. The minute I find my fingers covered in something, I panic and try to find the nearest sink to wash my hands.
Now I tag…..EVERYBODY WHO READS THIS!! 😀
Can you relate to any of these facts? What do you think of the combination of pictures/gifs?